This is a site dedicated to my own little model hovercraft. It's finished! I'd put videos up, but it's not too impressive. Come back soon for My Hovercraft Part 2: Griffon 2000TDX!
This is hopefully what it will look like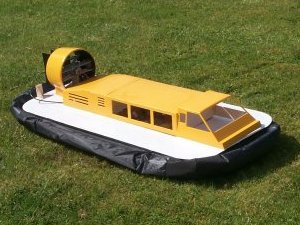 Yes, it is just a model
What's New?
7/13/03: It's finished! It barely goes, but it goes just the same! Now I'm getting ready to build the Griffon 2000TDX!
7/27/03: Got rid of old news, and I got all the parts for my griffon except for 2 sheets of plywood, due to arrive in a couple of days.